Hi guys, it's Molly! ;) My secret fantasy was to try a threesome or have sex with a girl. I am so lucky to have a roomie that is hot as fuck and also bisexual.. and sooo naughty! She usually walks around apartment in underwear or oversized T-shirt whitout bra underneath and I caught her a few times pleasing herself!:P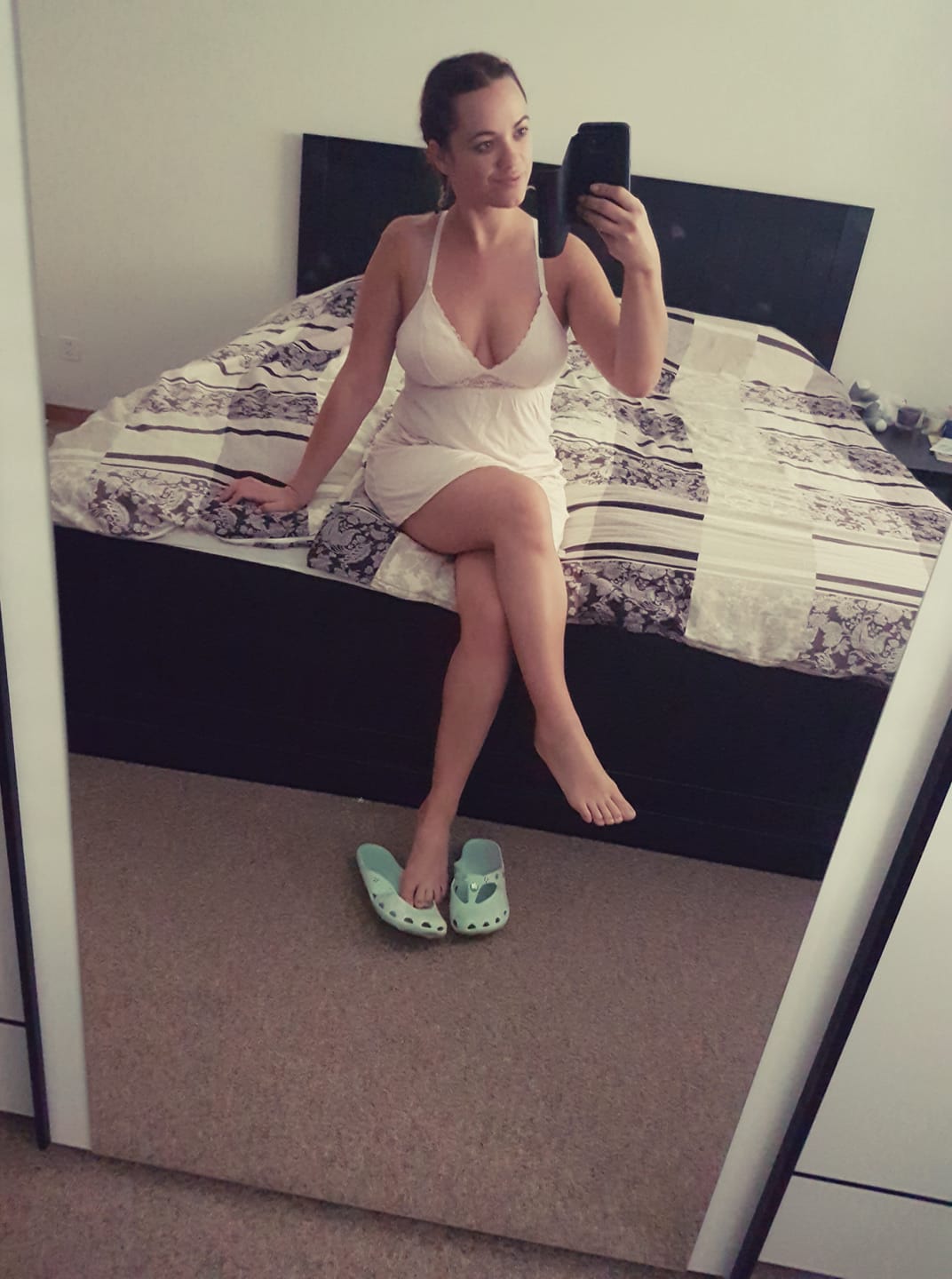 Two days ago, we kind of had a girls night out. There were few of mine and her girl friends around, we had some wine, snacks, music etc. I might have drank too much, so instead of going out partying with others, I headed into the bedroom on a balcony to freshen up a little bit. It was still pretty warm outside so I took off my shirt and let the gentle wind cool me off. Short after my roomie came to search for me and joined me outside. She had her hair tied up in a messy bun and slightly ruined dark red lipstick, she was so damn fuckable! Mmmmm... I can't remeber what were we talking about, but I do remember her lips suddenly kissing mine.:$
The heat from her glorious body spread on mine and her tongue was keeping me on fire! She pulled me inside and "pushed" me on a bed. I was soo turned on I couldn't keep my hands off her!.. She got rid of her shirt too, and my yoga pants, and hers, and we both ended up just in underwear.. Huh, I was slightly shy, I have never had sex with a girl before, but I have always dreamed about it, I felt butterflies in my belly, it felt soooo damn right! She went down between my legs, grabbed my thongs with her teeth and pulled it off, in one shot, oh my.. She stopped for a second to look at my pussy and then  began to eat me out, just like that, without any warning or gently teasing me, she was so wild and determined, huh, I wanted more! Her lips was french kissing me down there and sucking on my clit, while she was fingering me. I begged her for more, I begged her to let me cum on her face. But she didn't let me..., every few seconds she stopped for a bit to torture me and let me beg for mercy. She was true devil in bed and I loved it! After the longest few minutes, she finally pushed me to the limits and her face was all covered in my squirt and pleasure!..
When it was my turn to please her, I order her to sit in a doggy pose, so I could play with her pussy and asshole. ;) For the beginning I spanked her perfectly round booty, to "punish" her for torturing me for so long, then I gently bite and kissed it. I didn't even need to wet my fingers to massage her clit, because she was already all moist. :P I started to massage her clit and play with my tongue around her A hole. She was gently moaning and touching her nipples through a bra,.. everything she does, sets me on fire! I was kneeling behind her and while I was getting her to orgasm, I was also touching myself, so we could cum together. Her ass was so enjoying my sweet tongue movements, it became opened enough for my tongue to fuck it. :P She started to breath faster and move her body to sync with pleasure I was giving her. I could feel the heartbeat in her clit, I could hear her coming closer and closer to the "very end"! I increased the speed and pressure against her clit and she came at the same time I did!
For the cherry on top, we ended our sweet girls night with some scissoring and more squirting.;)